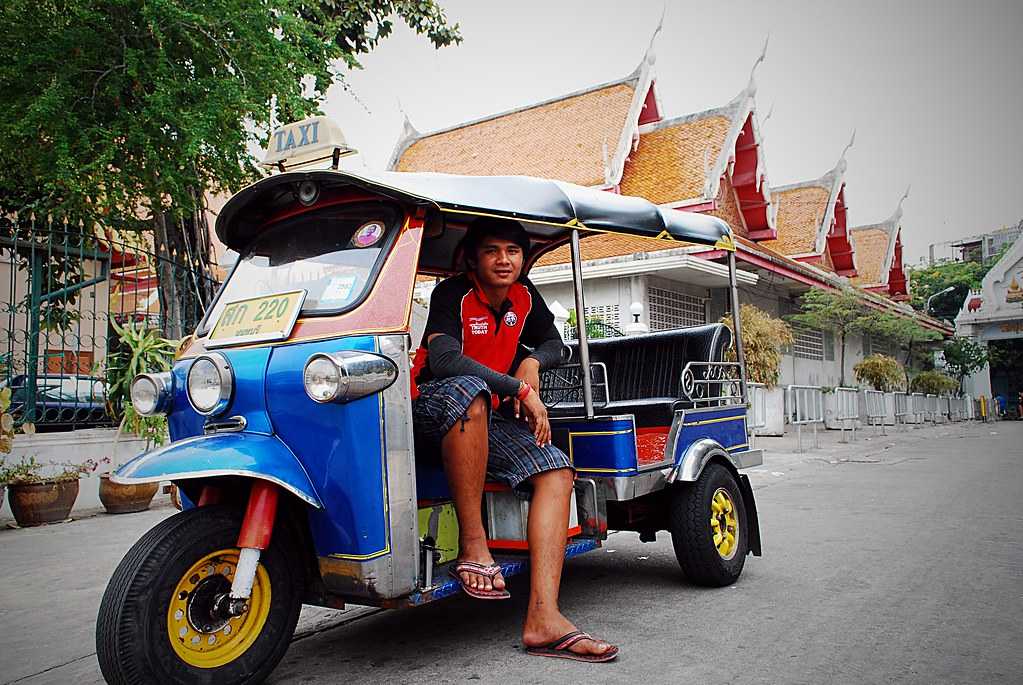 Courtesy-holidify
Transport in Thailand is as interesting as the place itself. Public transport is easily available and takes you to every corner f the country. Although trains and cabs are more popular means of transport among tourists, there is also ferry service, the famous Tuk Tuk and long-tail boats that provide a unique intra-city commutation experience. Trains are the most affordable means of transport with third-class tickets being really cheap. But trains travel at a slow speed.
There are many private transport companies that provide rent a car, minivans, motorbikes, bicycles, to people who can hire them for their entire trip. Small towns and cities have their own modes while a city the size of Bangkok comparatively has better and faster options. In a large city like Bangkok, most transport is Tuk Tuk as they are many in number and perfect solution for short-distance destinations.
Bangkok also has a swift efficient taxi system. The taxis service operates round the clock. And charges fare through a meter system. Taxis are helpful for many tourists as most taxi drivers can communicate in English apart from Thai and they can not only guide tourists well through the city but also prove good company during the ride.
There aren't many taxis in other cities of Thailand, and even if there are taxis operating they do not follow a meter system and there is a huge chance that if you are in a hurry, they will rip you off on fare.
Motorcycle taxis are also a very effective means of transport. Backpackers often resort to motorcycle taxis.
You can seek help regarding transport from the hotel or hostel you are staying in. Koh Phangan Hostels provide complete details about the local transport systems.